SOCIALISTS CONFIRM THEIR ADHERENCE TO ELECTING PRESIDENT BY POPULAR VOTE
07 april, 2020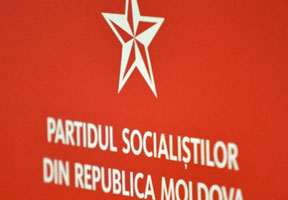 The Party of Socialists (PSRM) has confirmed its commitment to electing President by popular vote, reads the party's Statement published on the PSRM website on Tuesday.

"Due to the numerous addresses by journalists concerning a possible change of the procedure of electing the head of state, the PSRM regards it necessary to reaffirm its unchanged stance. First of all, these discussions have no relation to the Party of Socialists. The PSRM firmly stands on its earlier-stated position: the President of Moldova must be elected by popular vote", said the document.

The Socialists also expressed support to President Igor Dodon who is convinced that in the continuing state of emergency, when the entire country is combating the coronavirus pandemic, it is necessary to declare a moratorium on political debates.

"It is our conviction that the entire political class, the whole Moldovan society should concentrate efforts on saving citizens from coronavirus and on mitigating the negative consequences of the crisis. The health and lives of our citizens are an unconditional priority, and the Socialists are concentrated on rendering necessary support to the authorities in the anti-virus struggle. We call on all political forces to do the same", said the PSRM statement.

The discussion concerning the change of the form of electing president began after the Honorable Chairman of the Democratic Party, MP Dumitru Diacov, spoke out last weekend for cancelling the current popular vote of the head of state and for returning to electing President in parliament.