PARLIAMENTARY MAJORITY WILL CONTINUE SUPPORTING CHICU GOVERNMENT
12 may, 2020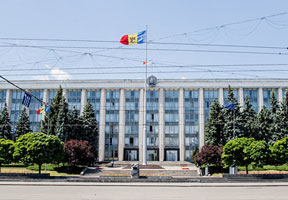 The parliamentary Socialist/Democrat majority will continue supporting the Government of Prime Minister Ion Chicu appointed in November 2019, despite the opposition's continuous attempts to destabilize the situation.

On Monday evening, the Party of Socialists (PSRM) and the Democratic Party (DPM) discussed questions of completing the current state of emergency, lifting of restrictions, and the changes taking place on the political scene.

The PSRM and DPM wrote in their press release that the Government of Prime Minister Ion Chicu is on the whole managing its commitments. The parties share the opinion that in the conditions of the crisis caused by the COVID-19 pandemic, any attempts to destabilize the situation are but counter-productive and harmful.

In the conditions when Moldova has to find sources for Budget deficit funding due to the recent judgment by the Constitutional Court, which recognized the 200-million-euro Credit Agreement with Russia as non-constitutional, the PSRM and DPM representatives discussed ways of fulfilling the European Union conditions for receiving the 2nd tranche of macro-financial assistance for Moldova.

According to the press release, the parties reaffirmed readiness to fulfill the conditions as a matter of priority.