MOLDOVAN PARLIAMENT APPOINTS PRESIDENTIAL ELECTION FOR NOVEMBER 1
21 may, 2020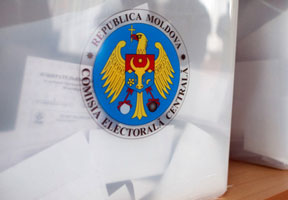 On Thursday, the Parliament of Moldova has appointed a next ordinary presidential election for November 1, 2020.
The Chairman of the parliamentary Standing Committee for Legal Issues, Appointments and Immunity, Vasile Bolea, reminded to the plenary meeting today that according to the Election Code, presidential elections in Moldova are held not later than 30 days and not earlier than 60 days before the expiry of the incumbent President's mandate, and that the election date is set by the Parliament in not later than 60 days before the voting date.

The date appointment decision was voted for by 50 MPs, which number appeared to be sufficient for passing the date appointment Resolution because such documents are adopted by minimum 50% deputies present in the session room. Today, there were 98 deputies present. The Parliament's full strength is 101 MPs.

Opposition factions did not take part in the voting because they had suggested holding the election on October 25 "to get rid of this President as early as only the law permits", as one of them said a month or so ago.

The adopted Resolution will enter into force on August 15. The election campaign will last 60 days.

In 2016, the presidential election was held on November 13. Incumbent President Igor Dodon assumed office on December 23. So, according to the above-mentioned legal rule, this year's election could be scheduled for any date between October 23 and November 23.