PAS WILL NOT VOTE FOR DISMISSAL OF CHICU GOVERNMENT – DEPUTY CHAIRPERSON
01 june, 2020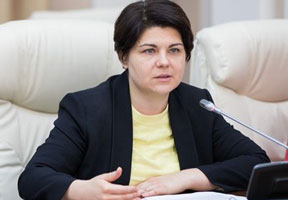 The parliamentary Party of Action and Solidarity (PAS) will not vote for dismissing the Chicu Government without feeling confidence that a new Cabinet can be successfully formed, PAS Deputy Chairperson Natalia Gavrilita stated on the local television this past weekend.

"The incumbent Government is not professional, and it should be dissolved. But we understand that the country is in a crisis, so we will not vote for dismissing this Government, if we are not sure that we will find in the Parliament support for a new Government. We shall not vote together with deputies from the Ilan Shor Party – the beneficiaries of the one-billion-dollar bank theft", stated Gavrilita.

She said that the Party of Action and Solidarity stands for a snap parliamentary election, "which we believe should be held simultaneously with the presidential election. But the incumbent Moldovan authorities want to hold the elections according to their own rules".

"We see that the Socialists do not wish to adopt the Law on nonprofit organizations because the Law prohibits the using of funds' money for political campaigns. But President Dodon wants to further use for political purposes the money from the [Mrs.] Galina Dodon Fund", stated Natalia Gavrilita.