MP STEFAN GATCAN REVOKES HIS RETIREMENT APPLICATION
09 july, 2020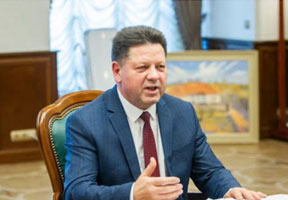 MP Stefan Gatcan has revoked his application on resigning from parliament, the Chairman of the parliamentary Standing Committee for Legal Issues, Appointments and Immunity, Vasile Bolea, announced in the Parliament on Thursday, saying that the Committee was notified about that officially on Thursday morning.

Accordingly, Bolea, the author of the draft of parliamentary Resolution on Gatcan's abdication, has revoked the document from the plenary agenda.

Opposition deputies met that announcement with outcries "Shame!" and the like, but Speaker Zinaida Greceanii asked them: "Why didn't you demonstrate such reaction during the massive migration of deputies [from Democratic Party over to the Pro Moldova Party]?"

MP Maria Ciobanu of the DA Platform reminded that the undisputed champion in bribing deputies is the Democratic Party [as it was in the previous parliament under Plahotniuc's guidance], "and what happened with Gatcan is a disgrace for the Parliament, so he must go away".