PLATFORM DA LAUNCHES MOBILE APPLICATION FOR COMMUNICATION WITH ITS LEADER
10 july, 2020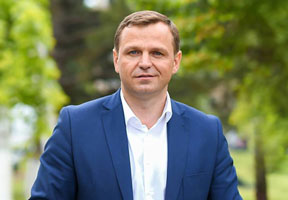 Party Platform DA launched a mobile application, calling it after the name of its leader Andrei Nastase.
The future candidate for the presidential election Nastase himself announced this at the briefing on Friday. The free application can be downloaded from the App Store and Google Play, and used to spot on the latest news of the party, contact Nastase or the party team.

According to Nastase, "the application allows to communicate with party representatives in the regimen of real time."

He urged to download and use the application for those who "values the efforts of Platform DA to cleanse the information space from propaganda."

"The truth will triumph and we will be able to get rid of all the oligarchs, opportunists and populists, as well as all the toxic propaganda that the president is trying to impose by all means," Nastase said.