​HEAD OF EU DELEGATION DISAPPOINTED BY APPOINTMENTS IN COURT INSTANCES
29 july, 2020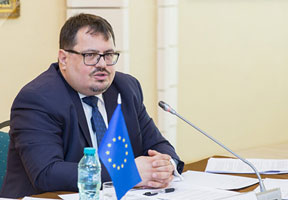 The head of the EU Delegation to the Republic of Moldova, Peter Michalko, is disappointed with the new appointments in the Moldovan courts. He wrote about this on his Facebook page, commenting on the decisions of the Supreme Council of Magistracy (SCM) made the day before.
"I understand very well that today people can experience a strong sense of frustration. Hopes that changes can take place in the Moldovan justice system depend on the appointment of persons with undoubted honesty, instead of those who forced the justice in Moldova to serve private interests, to cancel elections, etc. When you see them returning, this raises doubts in the sincerity of words about the reform of justice. We need real judicial reform, "Michalko wrote.

The SCM approved on the eve the appointment of Tamara Chisca-Doneva and Nadejda Toma as vice-chairmen of the Supreme Court of Justice, and Vladislav Clima as chairman of the Appeals Chamber. Chisca-Doneva and Clima were involved in the adoption of dubious decisions, according to which the Republic of Moldova was subsequently convicted by the ECHR.