​OUR PARTY LEADER ANNOUNCES PARTICIPATION IN PRESIDENTIAL ELECTION
05 august, 2020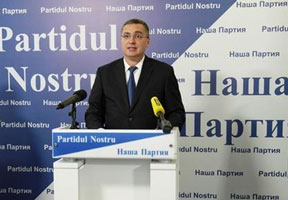 The leader of the opposition Our Party, Renato Usatii, will officially announce his participation in the November 1 presidential electionson August 27.
Speaking at a press conference on Tuesday, Usatii thanked all those who supported his presidential bid.

"Thousands of videos in support of my participation in the elections appeared on social networks over the week. I thank everyone - from Lipcani to Vulcanesti, I thank the representatives of the diaspora. Together we will make a decision on August 27, the Day of Independence of the Republic of Moldova,"Usatii stressed.

He also spoke against a possible delay of the presidential elections because of the COVID-19 pandemic.

"I understand that this idea is tempting for Dodon, especially after US President Donald Trump also spoke for postponing the US presidential election. So far, Dodon has imitated Putin - he has failed. Now he is imitating Trump. But it's the same that if he would compete with Ilan Musk's Tesla on a one-wheel cart. I understand that Dodon is ready for anything to drive the presidential car with flashing lights for an extra week or month. But we will not allow such scenarios,"Usatii said.