PLATFORM DA CRITICIZES AMENDMENTS TO ELECTION CODE AS "ATTEMPT TO FALSIFY ELECTIONS"
12 august, 2020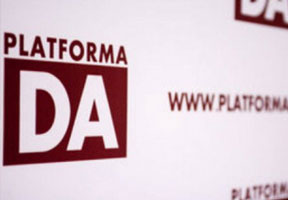 Platform DA condemned the amendments to the Electoral Code [adopted by the parliament in the first reading in early July], regarding them as "an attempt to falsify the future presidential elections".
The party chairman Andrei Nastase announced this on social networks, drawing "special attention to such extremely alarming changes as the reduction of the working hours of polling stations."

"This proposal was made exclusively with the idea of voting for two consecutive days. And such a dishonest curtailment of the initiative put forward by the Platform DA faction is unacceptable. Another dangerous proposal relates to the coverage of the election campaign in the media, if the TV and Radio Council gets the right to punish media that are undesirable for the authorities," Nastase said.

He is also worried that "the bill prohibits the submission of monitoring reports on election day" and also "restricts the rights of observers."

"We insist on revising the draft, adopted in the first reading, and excluding all the controversial provisions expressed. It is extremely important that the amendments to the Electoral Code, necessary and timely, comply with international standards, the Association Agreement with the EU and strictly follow the recommendations of the Venice Commission," the opposition politician said.