CEC GOING TO OPEN 2143 POLLING STATIONS FOR NOVEMBER 1 ELECTION
29 september, 2020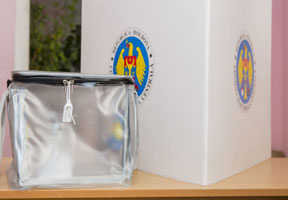 The Moldovan Central Election Commission is projecting to open a total of 2143 polling stations in the republic and abroad, proceeding from the number of voters on registers and from the experience of previous elections.
The number of stations is the same as was at the parliamentary election of February 25, 2019. Last year, 125 stations worked in foreign countries and 47 organized on the right Dniester River side [i.e. in the mainland Moldova] for the residents of the left Dniester bank. Now the CEC is projecting to open 139 polling stations abroad and 42 on the right river bank for Transnistria residents.

In Chisinau, there will be 306 stations, and the location of some of them will change. Unlike previously, the municipal authorities have forbidden organizing polling stations in kindergarten buildings and in student dormitories.

The CEC is pointing out that the number of polling stations will be as before, but the number of voters has grown by 350 thousand people. Namely, in February 2019 voter lists included 2,819,787 names, whereas now, i.e. as of August 1, 2020, the lists contain 3,286,304 voters – "according to the latest, refined data", explained the CEC.

Out of the total number of voters, 229,570 people have no registration at their place of permanent residence or place of stay, and 249,006 citizens eligible to vote reside in Transnistria.

According to the National Statistics Bureau, the number of Moldova's permanent population as of January 1, 2020 was standing 2,649,450 people (Transnistrian region exclusive), without an account of Moldova citizens who have been absent from the country for more than one year.