ALL DOORS ARE OPENED IN THE EUROPEAN UNION FOR PRESIDENT MAIA SANDU - DEPUTY OF BUNDESTAG
24 november, 2020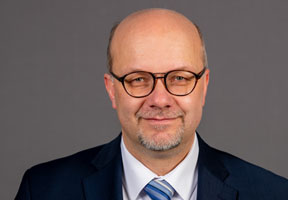 "In the European Union, all doors are open for the new President of Moldova, Maia Sandu," said Fritz Felgentreu, a member of the Bundestag from the SPD party and chairman of the association "German-Moldavian Forum".
As an Infotag correspondent in Berlin reported, during the discussion on the topic "Moldova after the presidential elections" on Monday evening, Felgentreu said that "Sandu is highly respected and recognized in the EU, while current President Igor Dodon found it difficult to find contacts in Brussels."

"Germany is interested in strengthening the rule of law in Moldova and is ready to support the course of reforms, and the election of President Maia Sandu is a significant progress. I do not exclude the possibility of her being invited to Germany by Chancellor Angela Merkel. Sandu managed to gather voters around the fight against corruption, solving social and economic problems, without putting them before a choice - either the EU or Russia. The constant choice between the West and the East, which has been in Moldova in recent decades, only led to stagnation," the official stressed.

According to Felgentreu, "Sandu has great moral authority, but the powers of the president are limited."

"To fulfill his promises, Sandu needs parliamentary support. If there are early parliamentary elections, and together with PAS, it manages to transfer the dynamics of the presidential elections to parliamentary ones, then new opportunities will open up," he stated.

The MP noted that "in order to create a stable parliamentary majority, big concessions will have to be made."

"The European Union will closely monitor the development of the situation in Moldova, without exerting any external pressure. At the same time, the financial assistance from the EU will, as always, be conditioned by the observance of the rule of law and the implementation of reforms," the deputy concluded.

The discussion was organized by the German Association for Eastern European Studies and the German-Moldovan Forum online.