ROMANIA INVESTS 4.4 MILLION LEI IN REPAIR OF MOTHER AND CHILD CENTER
19 octomber, 2017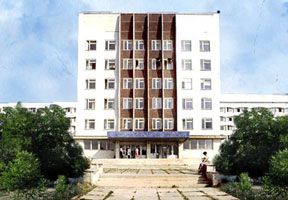 Romania has invested 4.4 million lei in renovation and equipping of the radiology, functional diagnostics and endoscopy departments of the National Mother and Child Center in Chisinau.

Press secretary of the Center, Steluta Andreeva reported that repairs were carried out within the relevant project on the basis of the Memorandum of understanding between the Romanian Ministry of Foreign Affairs and the Moldovan Ministry of Health, signed on November 14, 2014.

"According to the document, the Romania Government provided non-refundable assistance in the amount of 1 million euros for the renovation and equipment of children's and obstetric departments, for the provision of prenatal screening center, repair and equipment of the resuscitation department and modernization of medical admission unit", she explained.

In her words, the repair works lasted for 2016-2017, and all the departments worked on their regular schedule.

On September 2, 2015, according to the amendments to the Memorandum, Romania provided another 1.5 million euros for the repair of pediatrics clinics, providing it new furniture, as well as the National Scientific-Practical Center of Pediatric Surgery named after Natalia Gheorghiu.

Infotag's dossier: The radiology department was opened in 1982; it carries out more than 25 thousand studies annually. The department of functional diagnostics has five doctor's offices for examination of inpatients, children and women. The endoscopy department was founded in 1980; it carries out more than 4 thousand studies annually.