PATROL POLICE WILL NOT STOP DRIVERS WITHOUT REASON
19 octomber, 2017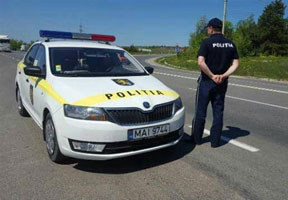 Democratic Party Chairman Vlad Plahotniuc reported at a briefing after the meeting of the party leadership, that the Moldovan patrol police will be banned to stop drivers and to carry out unjustified checks without a reason.

According to him, the policemen will stop drivers only in case of violations or with campaigns against drunk driving or other measures for the road safety improvement.

The situation analysis showed that the reform led to the fact that hundreds of policemen whose duty was to patrol the streets and maintain public order, turned to the traffic policemen.

"Today, there are more than a thousand employees of the patrol police instead of 300; and all of them do nothing but stop cars for ordinary checks, but actually, they persecute drivers and provoke corruption", maintained Plahotniuc.

He said that he appealed to the Government to take measures to eliminate abuses by police, because people should drive freely as long as no law is violated.