BRAGUTA CRIMINAL CASE SUBMITTED TO COURT
25 octomber, 2017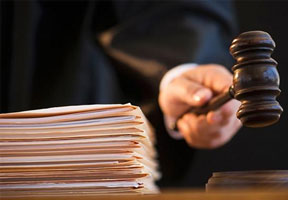 Prosecutors submitted to court the criminal case against three inspectors of the pretrial prison and four prisoners, accused of involvement in Andrei Braguta's death.

According to Prosecutor General's Office (PGO) press release, the investigation maintains that the three police officers applied harsh treatment on the brink of tortures to Braguta in the pretrial prison. According to the case, the victim's four cellmates are also involved in causing bodily harm to him.

For the period of court proceedings, former law enforcers were placed under house arrest, while Braguta's cellmates were left in the pretrial prison #13. All of them risk getting up to 15 years.

Prosecutors keep criminal investigation in relation to 10 more prison officers, as well as doctors from a number of penitentiary institutions, intending to assess their competence in diagnosing the condition of patients, their action or inaction on duty.

As Infotag has already reported, Braguta was detained on August 15 for speeding. After the arrest, he was brought to the Republican narcological dispensary for examination. He refused to undergo the examination and behaved aggressively against officers. On August 18, the court placed Braguta under 30-day administrative arrest in Chisinau pretrial prison #13. Ambulance teams have been several times called to Braguta due to his inadequate behavior. Medics classified this as affective state. There is information that he was beaten by his cellmates, who got tired of his aggressive behavior. After another incident, he was brought in the hospital of the prison #16 (Pruncul), but died upon the arrival. According to local doctors, Braguta died of pneumonia complications.