MOLDOVAN DESIGNERS AND ARTISTS HOLDING CAMPAIGN TO SUPPORT HIV PATIENTS
02 november, 2017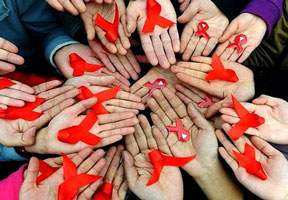 Moldovan designers will present a collection of clothing "Red Ribbon" in support to the HIV-positive people in Moldova.

According to the UNAIDS Moldovan office, which is the organizer of the event, designers will for the first time present their collections at the contest "It is trendy to know your HIV result!".

"The contest will be held within the international fashion festival Artpodium 2017 in the MoldExpo center. The contest is aimed not only at supporting the HIV-positive people, but also to tell the society about the threat and to encourage people to take care of their health, passing a HIV test", said event organizer Svetlana Lisnic.

UNAIDS Good Will Ambassador, Moldovan singer Olia Tira said that HIV-positive people are often discriminated.

"Most of people still believe myths and stereotypes we intend to destroy. People, living with HIV are not dangerous and can lead an active, full life. We invite everyone to join our campaign on supporting these strong people and to pass HIV test. During the fashion show, each visitor may take analysis and benefit from doctor consultation. The testing will take place anonymously", she said.

Winner of the contest will get the right to present its collection of clothes at the international conference on preventing HIV and AIDS in Moscow on April 18-20, 2018.

Infotag's dossier: The campaign on supporting HIV-positive people is also held in Belarus, Russia, Armenia, Ukraine and Kazakhstan.