CZECHIA HELPS IMPROVING LIVING CONDITIONS FOR MOLDOVAN ELDERLY AND THE DISABLED
06 november, 2017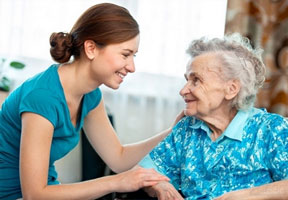 The Czech Republic is implementing the project "Support to development of home care services in southern Moldova", aimed at improving the quality of life of the elderly and the disabled.

The Czech Embassy to Moldova informed that the Moldovan Ministry of Health, Labor and Social Protection organized an international conference "Public Care - Participation and Social Responsibility" in Chisinau on Friday.

According to organizers, among the important component parts of the projects there was the opening of two medico-social centers in the south of Moldova - in Stefan-Voda and in Ceadir-Lunga, providing of medical and social services both in centers and at home.

"The project implies development of volunteering in providing home care services by means of organizing training courses for volunteers and for representatives of NGOs from the south of Moldova in organizing and providing public services for people, who need medical and social assistance at home", said the Infotag interviewee.

The project is being implemented by the Caritas Czech Republic in partnership with "HOMECARE" public union with financial support of the Czech Development Agency within the Program for International Cooperation and Development.