EU PROVIDES ASSISTANCE TO 900 LOW-INCOME FAMILIES IN MOLDOVA
10 november, 2017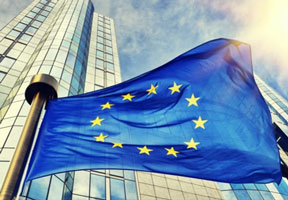 Over 900 low-income families of both sides of the Dniester River received material and consultative assistance from the EU Delegation to Moldova within its project "Opening Doors for European Children". The results of the project were summarized at the Thursday's international conference "Civil Society. Strengthening Abilities and Cooperation for Changing Children, Families and the Society".

Liliana Rotaru, the head of the project, representative of the fund "Hope and House for Children" (Great Britain), which provided support to the project, said that 28 NGOs participated in the project.

"The project has been implemented in 13 raions of Moldova during two years. It is aimed at strengthening NGOs' potential, establish long-term cooperation between the society and the authorities and help problematic families", she said.

Public activists were helping to the elderly and the disabled, conducting seminars for parents and extracurricular activities for children. NGOs were working to improve dialog with local and central authorities to improve the needy people's living conditions, Rotaru said.

13 most active organizations were awarded with grants worth 2 thousand euros each for contribution to society development. This money will be used for organizing summer camps and development clubs for children.

Infotag's dossier: The EU allocated 336 thousand euros for the project "Opening Doors for European Children".