RUSSIAN AMBASSADOR IN BUCHAREST SUGGESTS HOLDING REFERENDUM ON MOLDOVA/ROMANIA UNIFICATION
10 november, 2017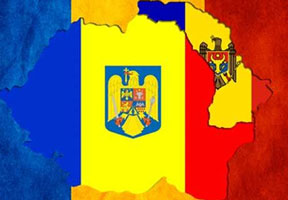 The Ambassador Extraordinary and Plenipotentiary of the Russian Federation to Romania, Valery Kuzmin, has proposed to hold a referendum on the question of Moldova's unification with Romania.

On Thursday, the diplomat spoke at the conference called "The Development of Entrepreneurship Ties between Romania and Russia" held in Suceava city and remarked that the unification question is actively discussed by a part of the civil society and politicians on both Prut River sides.

"Working in his country, I have many a time heard people's thoughts about how Romania should get united with the Republic of Moldova – on the basis of the historic law or through a referendum. Bearing in mind these details, I would propose you to choose the referendum way. Taking into consideration that an analogous situation happened in the Crimea, for revising the borders one should also proceed from referendum results", presumes Valery Kuzmin, who was Russia's Ambassador Extraordinary and Plenipotentiary in Chisinau in 2007-2012.

According to latest opinion polls, in Moldova the idea of unification with Romania is favored by only 12% to 22% population. The idea is actively promoted by a part of pro-Bucharest politicians in Moldova as well as by ex-President of Romania Traian Basescu who stated recently that the unification question can be solved through (1) holding a referendum on both sides of the Prut River or (2) through voting in the Parliaments of the two countries. In his opinion, the accession to Romania of Bessarabia [the historic territory between the Prut and Dniester Rivers, which before 1940 belonged to the Kingdom of Romania] is quite realistic, and "As for Transnistria, Romania should solve this question afterwards through negotiations with other interested parties".