WASTE MANAGEMENT SYSTEM IN 7 NORTHERN MOLDOVAN VILLAGES DOES NOT WORK - ADR NORD
21 february, 2018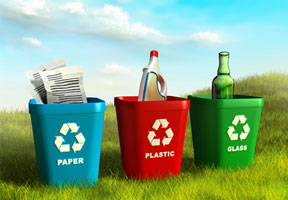 The waste management system in seven northern Moldovan villages does not work: Racaria, Singureni, Corlateni, Grinauti, Recea, Alunis and Pelinia in the Riscani and Drochia Raions.

According to the Regional Development Agency Nord (ADR Nord), despite the fact that back in 2014 one of the regional projects on the creation of joint waste management system in these villages was successfully implemented. The project budget was more than 7 million lei, (1.2 million of this sum was allocated by the German Government); this mechanism is just barely working.

To solve this problem, the ADR Nord organized a round table discussion attended by the mayors of the villages and the contractor company Salubricom-Expert.

According to the Agency, the village of Pelenia is in the bad streak: only 23.2% of 3006 households have signed a contract on waste removal.

Director of Salubricom-Expert Dorel Verhovetchi reported that the total debt of the villages reached 206 thousand lei.

Head of ADR Nord Vitaly Povonsky emphasized that the situation is quite serious; the local authorities should make every effort to make people pay for the waste removal.

Director of ADR Nord project management, Constantin Bindiu believes that the villages' administration has shown less effort to make waste management system work effectively, but the contractor's activity also raises many questions, as the Salubricom-Expert is still working without an approved regulation.

The meeting participants came to a conclusion that the problem must be solved, as all parties are interested in it. That is why until the end of the week, the local governments will have to submit to the ADR Nord a report on the operation of the waste management system and to identify the main problems they face.

The problems with garbage is planned to be solved within three months with the expert support of the ADR Nord and the German Agency for International Cooperation (GIZ).