INTER RAO TOP MANAGER DETAINED ON CHARGES OF ESPIONAGE FOR ROMANIA
20 june, 2018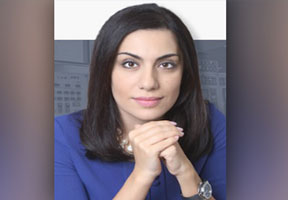 Member of the Board of the Group of Russian Power Generation Companies "Inter RAO" Carina Turcan, a native of Moldova, was detained in Moscow on charges of espionage on behalf of Romania.

According to the Russian media, in the Inter RAO she was supervising the exports and imports of electricity, was responsible for the activity of the Moldavskaya power plant [in Transnistria, the Republic of Moldova's largest energy producer], which belongs to the group and the supplying of electricity from the plant to Moldova. Besides, she is Chairwoman of the Board of the "Inter RAO Lithuania".

Turcan was detained at the end of the last week by Russian Federal Security Service operative workers, who were tracking her and her contacts. They charge her with spying on the basis of cooperation with business people, connected with the Romanian Foreign Intelligence Service. The Lefortovo raion court arrested Turcan for a period until August 13. The defense challenged this decision, regarding her innocent, but the date of appeal consideration has not been appointed yet.

During investigation actions, searches were conducted in manager's cabinet, house, in the company, as well as in offices of a number of high ranked officials of the Russian Minister of Energy. According to the "Kommersant" newspaper, one of the latter is witness within a criminal case. He is not suspected of high treason, but according to investigators, he could have unwittingly been telling to Turcan data that represent interest for the Romanian special service.

The Inter RAO does not make any comments on the detention, officially Turcan is absent with leave.

Carina Turcan is 43. She graduated from the Free International University of Moldova (ULIM) and the Indiana University of Pennsylvania Spanish Consortium. She is holding Russian citizenship. Since 2012 she is member of the Inter RAO Board. Before, she had headed company geographic division "Moldova, Ukraine, Romania".