UNDP AND SWEDEN TO HELP MOLDOVA APPRAISE HYDROELECTRIC STATION IMPACT ON DNIESTER ECOSYSTEM
12 september, 2018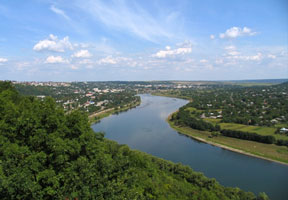 The Moldovan Ministry of Agriculture, Regional Development and Environment together with the United Nations Development Program will launch a project on scoping study of the impact of hydroelectric constructions on the very Dniester River.

According to the UNDP, the Swedish Government will allocate US$550 thousand for implementing the project, designed for 2018-2019. As a result of the study, Moldovan authorities will receive data on potential environment and socio-economic consequences of building new hydroelectric stations on the river.

The project also implies the development of a new methodology of assessing potential damage for the water ecosystems. The methodology should be approved by the republic government, while experts will teach responsible agencies how to apply it.

The UNDP maintains that the project will contribute to strengthening of the negotiation potential of the Commission on Sustainable Use and Protection of the Dniester River Basin, made of 19 representatives of the central and local public authorities, as well as of nature conservation, scientific and nongovernmental organizations.

The Commission was created on the basis of the Treaty between the Government of the Republic of Moldova and the Cabinet of Ministers of Ukraine Governments on Cooperation in the field of Protection and Sustainable Development of the Dniester River Basin, signed in Rome on November 29, 2012.

Infotag's dossier: Ukraine is planning to build six more hydropower stations in the upper course of the Dniester. Moldovan and Ukrainian ecologists are indignant on this, maintaining that the building may lead to environmental disaster and will leave a number of localities, including Chisinau and Odessa, without potable water.