MOLDOVAN EMBASSY IN SPAIN HELPING COMPATRIOTS WHO GOT IN SLAVERY
23 octomber, 2018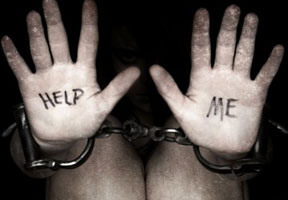 The Moldovan Embassy to Spain came in to resolve the problem of a group of Moldovan citizens, who got into a difficult situation in the Spanish province Albasete, and is providing to them all the necessary assistance.

According to the Ministry of Foreign Affairs and European Integration, Moldovan Embassy representative departed to the site to clarify the situation. Local authorities have been informed about what happened, while corresponding agencies started the case investigation.

On Monday, a video appeared in social networks, in which it is said about terrible living conditions of 26 Moldovan citizens, who went to Spain for work. A man behind the scenes told that people are living as slaves, do not receive salary, are threatened by the employer and have no possibility to return home.

Ambassador Extraordinary and Plenipotentiary of Moldova to Spain Violetta Agrici said that the authorities of the two countries are in permanent contact and take measures for situation settlement.

According to her, due to the diplomatic mission's efforts, the possibility has been found to provide housing to a part of compatriots before they return home.