CoE VENICE COMMISSION TO CONSIDER SITUATION IN MOLDOVA ON JUNE 19-20
11 june, 2019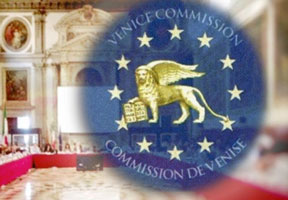 The Venice Commission of the Council of Europe will consider the current situation in the Republic of Moldova on June 19 and 20, Moldova President Igor Dodon said speaking on the local television on Monday night.
Dodon underlined that the influence of the external factor on the situation in Moldova "is growing each day. More and more countries are expressing their support for the new parliamentary majority [PSRM + ACUM] and for the new Government the coalition appointed on June 8. And this process will be only gaining momentum".

In response to the program host's remark about "the excessive neutrality and restraint" of the Statement made by the U.S. Department of State, President Dodon said that in the nearest hours he is expecting the appearance of one more document, in which the United States "will hopefully express its stance more concretely and substantially".

Speaking of the tremendous significance of the decision the Venice Commission is going to take on June 20, President Dodon said he had received information that the Democratic Party is preparing to send a big 'landing force' of its representatives to Strasbourg so that to deliver to the Commission a "correct" understanding of the situation in Moldova.

"In plainer words, the DP representatives will be lobbying a Venice Commission conclusion in the Democratic Party's interests. They will be persuading the judges and experts that only the Democrats are right", said Igor Dodon.

During the live TV program, which lasted over 2 hours, President Dodon returned several times to a thought that the behavior of Democrats and their leader Vlad Plahotniuc, "who is stubbornly refusing to transfer power to the new Government peacefully" is "just pointless".

"I am addressing to Plahotniuc's surrounding with an advice to be wise and reasonable. Plahotniuc's airplane has no seats enough for all of you. And himself Plahotniuc may be late for the plane to run away from the country", said the President.

Touching on the stance of the parliamentary majority formed on June 8 by the Party of Socialists and ACUM bloc, Igor Dodon said: "If we don't go to the very end now, there will be no other chance for liberating our country. A complete overhaul in Moldova and a drastic changing of the country governance system have become possible only upon the unification of the opposition forces – the left and the right one".

In response to the host's remark that Russians desired precisely such a power in Moldova, President Dodon said: "The point is not that Russians want or do not want somebody to be in power in Moldova – the point is that they want stability and calm for Moldova".