ECHR CONDEMNS MOLDOVA FOR EXPELLING 7 TURKISH CITIZENS
11 june, 2019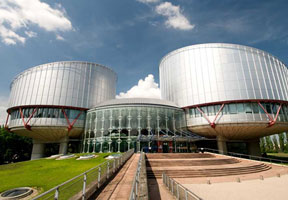 The European Court of Human Rights issued the verdict on the case of expelling 7 citizens of Turkey from Moldova in autumn 2018.

According to the court press release, the ECHR established the breach of articles #5.1 and #8 of the Convention on Human Rights and condemned Moldova for violation of foreign citizens' rights. According to the ECHR decision, the Government will have to pay 25 thousand euros to each expelled person.

Before, the Turkish citizens' lawyer, Chairman of the Moldovan Association "Lawyers for Human Rights" Vitalie Nagacevschi expressed confidence that the ECHR decision will be against Moldova.

"The ECHR concluded that the Moldovan authorities had not only failed to guarantee the main rights, provided by the nationallegislation and international agreements. Besides, the expelling of Turkish citizens took place with violation of the national legislation", Nagacevschi said.

According to the press, most of the expelled persons, who worked as teachers in the "Orizont" network of lyceums in Moldova, have already been sentenced by courts in Turkey, the rest still remain under arrest.

Seven foreign citizens were expelled from Moldova on September 6, 2018. They were detained when on their way to work in the morning. Several photos and videos of the process of detention appeared in networks. The Information and Security Service stated the Turkish citizens were allegedly connected with the Islamist group, which was suspected of illegal activity in several countries.

Back then, representatives of oppositional parties, the civil society and the press stated that by means of expelling Turkish citizens, Chisinau fulfilled a political order of Ankara. According to them, this was one of conditions for repairing the Moldovan Presidential Administration building at the expense of Turkish funds.