SWITZERLAND HAS INITIATED CRIMINAL PROCEEDINGS AGAINST PLAHOTNIUC - SOCIALIST MP
10 july, 2019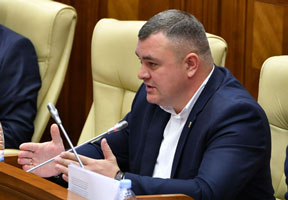 MP Grigore Novac of the parliamentary Socialist faction has announced that a criminal litigation had been started in Switzerland against former Democratic Party leader Vlad Plahotniuc, the former master and ruler of the republic.

Novac stated to journalists in parliament today that he had come to know from sources in the Prosecutor General's Office that yet in the second half of June the Office's international cooperation department received an official notification from Switzerland about the litigation started against Plahotniuc.

"In that document, the Swiss authorities inquired for more detailed information on Plahotniuc, which the Moldovan law enforcement agencies might possess", said the Socialist.

"Prosecutor General Eduard Harunjen was certainly aware of that notification, but undertook no actions to that effect. The document was kept in the utmost secrecy, and that situation was to be continued further", said Grigore Novac.

He remarked that criminal litigations against Plahotniuc were started yet earlier in Romania and in Russia, "but the key role in his criminal prosecution must be played by the Moldovan Prosecutor General's Office".

Grigore Novac said he has already sent an official address to the Office asking it to confirm the notification, after which he will address the Swiss authorities on this matter.