OP LEADER IS READY TO PUBLISH TWO MORE PARTS OF KROLL-2 REPORT
12 july, 2019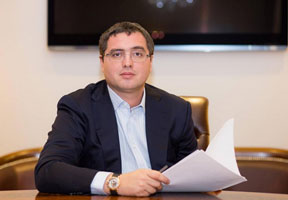 "There are two more classified parts of the second Kroll report and I am ready to present these to the special parliamentary commission engaged in investigating the bank fraud", wrote Partidul Nostru [Our Party] leader Renato Usatii in social networks.

He wrote that the first part of the report, recently published by Head of the commission Alexandru Slusari, offered few specifics and was designed for the National Bank of Moldova (NBM).

"The second and the third parts of the document (60 and 150 pages) were designed only for investigators from the Prosecutor General's Office (PGO), the Anticorruption Prosecution, the Criminal Assets Recovery Agency. In these parts the ultimate beneficiaries of the stolen money are mentioned. The main is Vlad Plahotniuc. Ilan Shor is administrator. There is Filat mentioned there as well, and many other politicians. For example, I was surprised to meet there the name of Vitalia Pavlicenco [Chairwoman of the National Liberal Party of Moldova]. By the way, the "popular" TV channel Prime is also being financed from the stolen money", Usatii said.

He expressed confidence that this information will be extremely useful for the investigative parliamentary commission.

"I am ready to meet with Alexander Slusari and transmit these documents to him. I do this just because, despite the fact that Plahotniuc and Shor flew from the country, those who helped them all these years must be held accountable. I mean judges and prosecutors and their surroundings. Moldova must demonstrate to the entire world that it does not exterminate the opposition, as some of DP deputies are trying to describe it, but it is prosecuted according to the law for the involvement in stealing of money", Usatii concluded.

On Thursday, Usatii returned to Chisinau. He is ready to meet members of the parliamentary commission on investigating the bank fraud.