EU MAY ADOPT RESOLUTION ON PERMITTING MOLDOVA CITIZENS TO WORK ANYWHERE IN EUROPEAN UNION AREA – MEP
18 july, 2019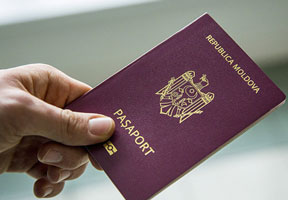 The European Union may approve a Resolution investing Republic of Moldova citizens with the right to employment in any part of the EU area, MEP Eugen Tomac of the Popular Movement Party of Romania, a member of the European Parliament's Committee on Employment and Social Affairs (EMPL), stated on the local television last night.

Tomac said he hopes very much for approval of this initiative, which he believes should not lead to a greater exodus of population from the Republic of Moldova.

"It will pertain primarily to the residents of the border zone along the Prut River. If Moldova citizens have on hands a permit for employment in the EU area, including indeed Romania, then they will be free to go in the morning to their jobs in Galati, Iasi, Vaslui etc. and to return home in the evening", said the MEP.

Eugen Tomac named the incumbent governing coalition in Moldova "unnatural in all respects".

"One can hardly count on a long life of such an alliance. From a spark, fire will grow sooner or later, and this will lead to a political blockage in Moldova. But so far, let's hope for the alliance component forces to abide by the goals they have formulated in their governance program", said Tomac.

In his opinion, a considerable advantage for Moldova is the trust, which Brussels feels with respect to Prime Minister Maya Sandu.

Tomac said he would be maintaining relations with the incumbent Government of Moldova and first and foremost with Premier Sandu because Moldova's Minister of Foreign Affairs and European Integration Nicolae Popescu has disappointed many with his recent sayings about Transnistria [having called the Transnistrian conflict a civil war].