GOVERNMENT ALLOCATES ALMOST 9 MILLION LEI FOR OTACI PEOPLE WHO LOST THEIR HOUSING
29 july, 2019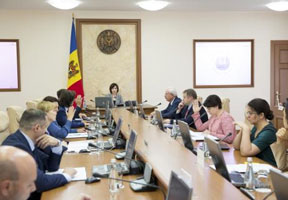 The Government ordered to allocate 8.8 million lei (US$0.5 million) on buying housing and on compensations to people, who suffered from collapse of an apartment building in the Otaci town of Ocnita raion.

The decision was taken at the Friday's sitting. The money will be allocated from the Government's reserve fund and directed to 35 residents of apartments in the damaged building. 6.6 million were allocated for compensating damages and 2 million – on compensating the cost of essential goods.

The collapse of a section of 9-floor apartment building happened on June 19. As a result of the accident, 107 people remained without shelter.