NIO FOUND VIOLATIONS IN INCOME STATEMENTS OF 32 JUDGES
13 august, 2019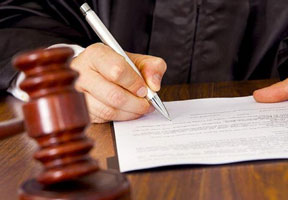 After checking the statements on income, submitted by 400 Moldovan judges in 2018, problems were found in 32 documents. According to the National Integrity Organ, the checking of judges' property was initiated as per the presidential order dated May 21.

Also, the document provides the checking of statements of MPs, ministers and prosecutors. It was established that eight judges filled the declaration after March 31, violating the established time frames. They will be fined up to 3 thousand lei (60 conventional units) after the courts issue corresponding decisions.

In relations to the property of 24 judges, NIO inspectors questioned the authenticity of the data, after which deeper checking was initiated against 6 of them.

The analysis of judges' property for 2018 demonstrated that though in terms of form and contents the statements mostly meet the requirements, a considerable shortcoming is the permitting legislation, applied in Moldova. This legislation maintains that the declaration may include the contract value of the property, which often is much lower than the real market price of a car, or an apartment or other asset. The NIO regards as necessary to change this provision of the law in the way that officials, obliged to present statements, to have no chance to use this loophole.