HEALTH MINISTER AND NACC DIRECTOR DISCUSS PROBLEM WITH UKRAINIAN INSULIN
21 august, 2019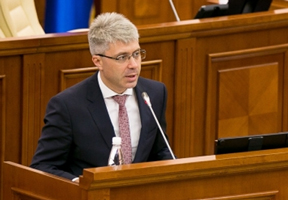 Minister of Health, Labor and Social Protection Alla Nemerenco met with National Anti-Corruption Center (NACC) Director Ruslan Flocea on Wednesday. One of the main topics of discussion was the problem of Ukrainian insulin, supplied to Moldova.

According to the NACC press release, Flocea said that there is a criminal case started on conducting nontransparent tender. According to him, it is necessary to identify the extent of ministry representatives' involvement into public procurement to establish all the circumstances of their actions and the admitted violations of the law.

Also, the two officials discussed the problem of citizens' informal payments to doctors, despite the availability of medical insurance policies. The NACC Director said that the counteraction to this phenomenon is one of priorities in the activity of law enforcement agencies.

"The eradication of the practice of unlawful exactions from citizens' pockets is one of the NACC's main goals", he said.

Minister Nemerenco agrees with such an opinion, saying that medical institutions are obliged to be an example of honesty and transparency in providing services to the population.

She cited the World Health Organization's data, which demonstrate that around 70% of medical payments in Moldova are paid by citizens both officially and unofficially, though a considerable part of them has policies.

The interlocutors noted the high importance of work on warning not only doctors about the danger of corrupt actions, but also patients and their relatives, who often resort to bribing of doctors, thus supposing the quality of services will improve.