PRESIDENT PROMISES TO PUT AN END TO UNAUTHORIZED TAPPING PRACTICE
05 december, 2019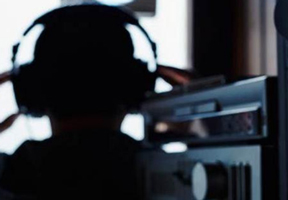 Speaking at the said press briefing on Wednesday, Moldova President Igor Dodon promised to prohibit unauthorized tapping of citizens' telephones.
He explained that the question was included into the Supreme Security Council agenda after information had appeared in the press that during the Democratic Party rule, the telephones of hundreds of politicians, journalists, public figures, opposition leaders etc. were systematically tapped.

"The Supreme Security Council today considered the official information presented to it on this issue. According to the law, several state institutions are authorized to tap. But mostly this job was in the hands of the Ministry of the Interior. In 2018, over 10 thousand telephone conversations were tapped, of which only about 600 by the Information and Security Service, and in 2019 – 3,300 and 200, respectively, and the overwhelming majority of tapping instances accounted for the Interior Ministry", said the President.

"This is too many. Last year, Moldovan courts examined some 15 thousand litigations, which involved 10 thousand tapped telephone talks. We must find out what grounds there were for that. The tapping traditionally goes up during election campaigns. So, abuses are obvious", said the head of state.

According to him, legal proceedings for illicit tapping were instituted against 4 Interior officers, 3 prosecutors and 4 judges.

"Not very much, really. According to the law, each citizen has the right to inquire information about whether he or she was tapped. And competent bodies, upon completion of the tapping procedure, must notify the person concerned that his telephone talk was heard, and what concretely the officers have learnt. Has anybody received such a notification? None! We shall establish order in this sphere", assured Igor Dodon, adding that the Supreme Security Council will be hearing information about illicit tapping stoppage progress every 3 months.