MOLDOVA'S 4TH POPULATED AREA CLOSED FOR QUARANTINE – TALMAZA VILLAGE
09 april, 2020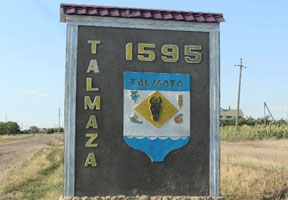 The 4th populated area in Moldova has been closed for quarantine by the decision of the National Commission for Emergency Situations taken on Wednesday.
"This is Talmaza, a large village. The measure is really severe, but we have no option: we have registered 29 instances of coronavirus infection in it", Prime Minister Ion Chicu stated to the press after the Commission sitting.

In his words, analogous measures taken earlier in the village of Balceana gave a positive effect: there, not a single new coronavirus case has been registered over more than two weeks now. So, on Tuesday, the Commission decided to lift quarantine in that village.

The Premier reminded that presently the following 4 populated areas are under quarantine: the towns of Soroca and Stefan Voda and the villages of Carahasani and Talmaza.

The Commission has toughened the quarantine in Soroca because the COVID-19 incidence is growing there and because its population and economic operators violate the quarantine regime. So, now Soroca citizens aged 63 and older are prohibited to come out of their homes without a really vital necessity. People may not assemble in the streets in groups of more than 2 persons. Each person must wear protection means while in the street or in transport. The Commission has prohibited the Internet trade in all goods except foodstuffs, medicines and hygienic means. Also, cars and other motor vehicles may carry maximum two persons, including the driver.

The Commission has permitted Moldovan farm producers to trade in their own products in specially assigned areas in the cities of Chisinau and Balti, provided the sellers observe epidemiological safety rules. The trade in farmers' own products shall be run in case the sellers have permissions issued by local authorities.