CORONAVIRUS NEWS OF THE DAY: 115 NEW CASES, ONE DEATH
10 april, 2020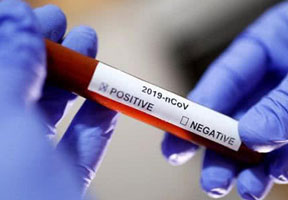 Last 24 hours, Moldova registered 115 new cases of coronavirus disease, Minister of Health, Labor and Social Protection Viorica Dumbraveanu announced on Thursday evening following a daily meeting of the Crisis Unit.
"On Thursday we processed 534 tests, of which 115 were positive, including 40 new cases of coronavirus revealed in Chisinau and 10 – in the Transnistrian region", said the Minister.

With an account of the Thursday data, the country's total coronavirus incidence has reached 1289 persons, of whom 29 died (including one on Thursday) and 50 people fully recovered.

Minister Dumbraveanu said that starting from April 10, absolutely all hospitals in Moldova will be accepting coronavirus patients. Heretofore, such people used to receive medical help only in Chisinau and at a few major regional hospitals.

At the same time, starting from this upcoming Friday, people having light forms of coronavirus who are not suffering other chronic diseases will not be hospitalized: they will be treated at home under the supervision of their family doctors.