OLIGARCH VLADIMIR PLAHOTNIUC RECEIVES TURKISH CITIZENSHIP
10 november, 2020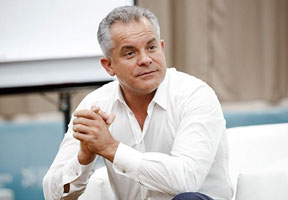 The ex-leader of the formerly ruling Democratic Party of Moldova, fugitive oligarch Vladimir Plahotniuc, staying currently in Turkey, has received the citizenship of the Republic of Turkey, the Noi.md portal reported on Tuesday.
It is unknown to the report authors if Plahotniuc has changed his name, or what the grounds were for granting the Turkish citizenship to him. They only offered a supposition that the citizenship was received by the fugitive Moldovan oligarch within the framework of the 'citizenship for investment' program. In 2018, Turkey considerably lowered the threshold for receiving the Turkish citizenship. Presently, it is sufficient to obtain real estate worth US$250,000 in Turkey for this.

Plahotniuc fled from Moldova practically on the day of the change of power here – June 14, 2019, and stayed for a year in the United States, where in January 2020 he was included into the 'sanction list'. Plahotniuc left Miami on August 28 and came to Turkey via Bucharest. The media reported that at the end of August Plahotniuc met with President Igor Dodon in Greece, but Dodon refuted that information.

At the end of September, the Moldovan Prosecutor General's Office sent to Turkey an inquiry on extradition of Vladimir Plahotniuc, but the Turkish side did not respond. The legislation of the Republic of Turkey prohibits the extradition of its citizens to foreign countries.