12.11.2004 ALO+ new service for ALOCARD users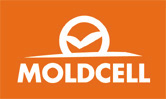 PRESS RELEASE
Moldcell proved itself on Moldovan telephony market as an operator who implements advanced services, based on high technologies. Taking into consideration the experience of leaders on international telecommunication market, MOLDCELL elaborates and implements new offers in order to make mobile telephony more accessible and easy to use. This time, the new services is meant for Alocards.
Alocard users are the only prepaid users in Moldova who have access to a range of services: Call Hold/Call Waiting, CallNOTES, Cell Broadcast. Also ALOCARD users are the only ones who have access to technological services such as Direct Internet Access, WAP, Roaming and free of charge calls to MOLDCELL customer service, to 444.
The new service introduced by MOLDCELL for ALOCARD users is named ALO+ and it is based on USSD technology (Unstructured Supplementary Services Data), which allows exchange of information between the user and the operator by means of some commands. The commands are short, in the form of codes and the information exchange takes place more rapidly than by SMS or by calling MOLDCELL Customer Service. The comfort of this service is obvious - the user doesn't have to enter phone's menu for writing and SMS and he doesn't have to wait for machine's instructions, but he directly dials on the screen the necessary code, just like when dialing a usual number.
ALO+ is available from November 11th 2004 and is free of charge.
So, in order to check Alocard account, the user will dial *444#, will push the calling button and in some seconds he will receive on the phone's screen the information regarding his account and its validity. This operation resembles a usual call, with only one exception – after dialing "ok" the phone doesn't say "calling", but "requesting".
In order to refill the account, the Alocard user will dial *444*refill code# will push the calling button (in order to learn the refill code, erase the Alocard refill card) and in some seconds he will receive on mobile's screen the information regarding the result of the operation.
ALO+ service is available for almost all the models of mobile phones.
MOLDCELL wants its customers to have access to the most advanced technologies in the filed of mobile telephony. When it comes to this field, Moldova is not really far from Europe. Introduction of ALO+ is just a step in implementation of a range of different services, allowed by USSD technology – quick access, without calling Alocard Menu without sending SMS to info services such as news, entertainment, voting, on-line payments, roaming etc.) ALO+ service brings rapidity and easiness. MOLDCELL makes everything possible to offer its subscribers new opportunities, making mobile telephony more accessible and comfortable.
For more information, please contact MOLDCELL Press service Tel.: 206010