14.11.2006 SIX MOLDOVAN WINERIES WILL EXHIBIT THEIR WINE IN CALIFORNIA THIS FRIDAY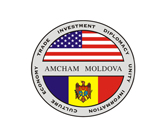 November 14, Chisinau.
This Friday, November 17, six Moldovan wineries will exhibit their wines in Sacramento, California.
The wineries that will participate in the exhibition are: Acorex Wine Holding, Chateau Vartely, Dionysos Mereni, DK Intertrade, Vinaria Purcari, and Vinaria Bostavan. The wineries will each exhibit between 5 and 10 types of wine. From the American side, about 20 national and regional wine importers and distributors, with annual sales close to $1 billion, have announced their participation at the exhibition. The presentation of wines to the distributors is important because they are the primary means of alcohol sales in the United States.
The exhibition of the Moldovan wines in California is organized by the American Chamber of Commerce in Moldova, The Sister Cities Program (of Sacramento, California), and the Californian Chamber of Commerce in an effort to support the Moldovan wineries in reaching the US market. The Chamber of Commerce and Industry of Moldova and Moldova-Vin have given significant support in organizing the event.