THE INTERNATIONAL BIANNUAL EXHIBITION OF PAINTING IN CHISINAU CAN STILL BE VISITED THIS WEEK ONLY
21 june, 2017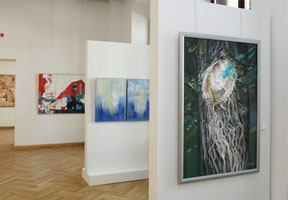 Mobiasbanca informs the enthusiasts of culture and beauty that these are the last days when they can still visit and admire the works of brilliant painters exhibited at the 5th edition of the International Biannual Exhibition of Painting in Chisinau at the National Art Museum of Moldova.

Over 180 works by 165 plastic artists from 27 countries will be exposed until 25th of June of the current year.

We mention that Mobiasbanca has supported the organization as a partner of the current edition of the biannual exhibition, following the commitments agreed by corporate social responsibility policy, to support art and artists, who contribute with masterpieces to the patrimony of national culture.

We support excellence. Because it is #correct!