​ WARNING TO THE POTENTIAL BUYERS OF MOLDINDCONBANK SHARES
21 july, 2017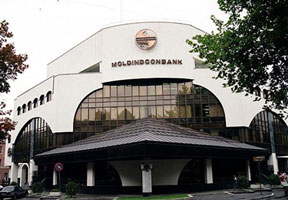 For the last few years, the Republic of Moldova has been receiving shockwaves in bank scandals related to raider seizures of shares in the leading banking institutions of the country and the theft of 1 billion US dollars carried out under the shelter of the authorities.
Since October 2016 the country's second-largest bank, BC "MOLDINDCONBANK" SA has been under the raider attack. In particular, on October 20, 2016, the National Bank of Moldova issued an illegal resolution under number 278, which blocked 63.89 per cent of MOLDINDCONBANK shares, recognizing the actions of these shareholders as agreed. Statements by Moldovan officials and executives indicate that these actions of the National Bank of Moldova are aimed at depriving shareholders of MOLDINDCONBANK of ownership rights for the shares in the bank.
'Viacheslav Lych & Partners' Bar Association, as the legal representative of one of the shareholders of MOLDINDCONBANK who have suffered, is warning the potential buyers of the bank's shares about the following:
1. Actions of state authorities and state institutions of the Republic of Moldova to block the shares of MOLDINDCONBANK are illegal, contrary to the provisions of international law and international obligations of the Republic of Moldova.
2. Any actions of state authorities and state institutions of the Republic of Moldova, to be aimed at selling the said MOLDINDCONBANK shares (cancellation, issue of new ones, etc.) are illegal, null and void and do not give rise to any legal consequences.
3. Wronged shareholder of MOLDINDCONBANK has initiated the procedure of international arbitration proceedings against the Republic of Moldova in accordance with its investment obligations.
4. Any transaction on acquisition of these MOLDINDCONBANK shares will be considered null and void.
5. Potential buyers of these MOLDINDCONBANK shares will be considered the unconscientious owners.
6. Legal owners of MOLDINDCONBANK shares will stand upon and defend their ownership right for these shares by all possible legal mechanisms, including appeal to international authorities.
7. The shares of MOLDINDCONBANK owned by lawful owners will be demanded from illegal possession of potential buyers.
8. Potential buyers will be obliged to reimburse the legal owners of these shares for the damage suffered and other losses.
9. All persons guilty of illegal seizure of assets in the Republic of Moldova will be held accountable.