DEVELOP YOUR BUSINESS WITH MOBIASBANCA AND BENEFIT FROM A GRANT PROVIDED BY EBRD AND THE EU
07 august, 2017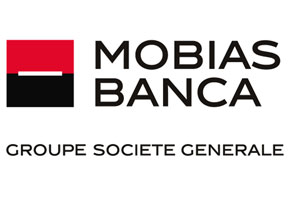 Do you run a small or a medium-sized enterprise and do you need support to develop it? Come to Mobiasbanca!
We offer you preferential financing conditions and grants from EBRD and EU if you have ambitions to align it to the EU standards and to expand on foreign markets.
Mobiasbanca is the only bank in Moldova to provide credits from international sources for small and medium-sized enterprises from the Republic of Moldova with a 10-15% grant component from the loan amount, which is transferred immediately after the successful implementation of the project.
The maximum amount of the credit that may be contracted is € 3,000,000 for a 120-month term. Additionally, the credit line expands for a wide range of eligible for funding purposes, also involves free technical assistance of international experts and advice on project implementation.
Since April this year, when the credit line was launched, 6 small and medium-sized enterprises have already benefited from the EU4Business-EBRD source for business development, and 3 applicants have already obtained the grant component following implementation of the investment plan.
Come to the nearest Mobiasbanca branch, communicate your business development plans, submit the related documents and apply for a EU4Business-EBRD credit.
For more details, call Contactell service at 022 256 456, available 24/24.