AT MOBIASBANCA YOU HAVE MORE ADVANTAGES FOR YOUR BUSINESS
18 september, 2017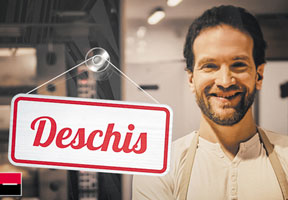 Do you run a business and want to develop it? Mobiasbanca is open for you and your business!

We offer you loans under conditions which you will be really satisfied with! Now take advantage of a 10% reduction of interest rate on all loans to finance your current business.

You can get up to 500,000 lei with no collateral, and the opportunity to finance your working capital for a period of up to 5 years.

For the expansion of your business, you have a 10% reduction of interest rate on investment loans.

At the same time, thanks to the bank's partnership with multiple international funding organizations, you can get preferential loans and other benefits, including: 10%-15% grant within the EU4BUSINESS EBRD Credit Line program, 40% grant within the IFAD program, up to 50% of the contracted value of the loan amount can be guaranteed by InnovFin, and you can get a bank security in just 2 hours at promotional prices.

«Mobiasbanca has already got its clients used to stability and financial products, offered under attractive conditions. The new commercial offer comes to further support the business environment to grow and increase its competitiveness», Filip Kotora, Commercial Director Retail Banking noted.

In addition, the company's current maintenance offer includes gratuities and advantageous discounts on bank products BusinessCard, MobiasSMS, opening/maintenance of the new current account, maintenance of the Client-Bank system and intra-bank payments in lei.

Visit the nearest Mobiasbanca branch or contact your personal advisor and take advantage of the new offer, valid until 31 December.

For more information, please contact Contactell service at 022 256 456, available 24/24.