STARTUP INVESTMENTS ARE NOT DEAD – APPLY NOW FOR PORTFOLION VC'S PITCH NIGHT
29 april, 2020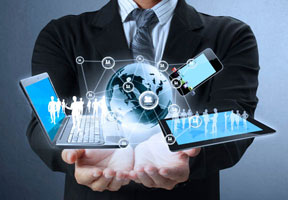 During COVID-19, as always, startups need platforms to learn, to connect, and to pitch their business ideas and get hands-on feedback from successful entrepreneurs and senior investors. As a result, PortfoLion VC decided to host its first Virtual Pitch Night, on 8 May, in association with Startup Europe Networks and PODIM DX.
PortfoLion is OTP Bank's investment fund facilitating companies' successful market entry and international expansion. As one of the largest venture capital and private equity management firms in the CEE region, PortfoLion continuously seeks startup companies with innovative, scalable solutions and agile teams to partner up with them and to invest in Seed & Series A rounds.
The event is opened to everyone, while the ideal candidate for the pitch night has already found product-market fit and is seeking funds for business model validation, product improvement and business development. Preferred industries include – but not limited to – E-commerce, Big Data, IT Infrastructure, Financial Software, Artificial Intelligence and Machine Learning.
The event will be broadcasted on the hopin platform. Click HERE to sign up for the pitch opportunity. Application deadline: 12:00 CEST 6th of May.
PortfoLion VC hosts an entrepreneur-turned-investor from the US, Zach Coelius, who will tell startups about how founders can prepare for an economic downturn and uncertain times, exploring what it takes to build resilience, and how to take advantage of new opportunities.
The keynote will be extended with a panel discussion about the state of fundraising during the COVID-19 crisis with CEE-based entrepreneurs and investors including Andras Molnar (PortfoLion VC), Marvin Liao (Early Stage Investor, Tech Executive), Gyula Feher (Oktogon Ventures, previously Ustream) and Istvan Csanady (Shapr3d).
After the panel discussion, 5 selected startups will be given 5 minutes each to present their solution, business model and growth plans, followed by feedback from a professional advisory panel including Marvin Liao, Aurel Pasztor (PortfoLion VC), Krisztian Flautner (Banzai Cloud) and Jimmy Fong (SEON).
If you are a startup and you are looking for an investment partner who is not only offering capital to finance organizational and business development but also helps founders through its extensive network and business expertise, then this is the perfect event for you to participate at. PortfoLion is selecting applicants on a rolling basis so the sooner you apply, the better your chance is to secure your spot https://portfolionvc.typeform.com/to/QGGEM2
About PortfoLion
PortfoLion is OTP Bank's venture capital and private equity firm and one of the largest private investors in the CEE region. PortfoLion provides companies with a stable financial background to facilitate their successful market entry and international expansion. PortfoLion currently manages over EUR 130 million with more than 20 companies in its portfolio. The fund management company partners up with companies across multiple stages primarily in the CEE & SEE region but it's also open for investment opportunities from all over Europe. Contact us pitchnight@portfolion.hu or https://www.portfolion.hu/en/