BERLIN ECONOMICS RECOMMENDS TRANSNISTRIAN AUTHORITIES TO ALIGN REVENUES AND EXPENSES
24 octomber, 2017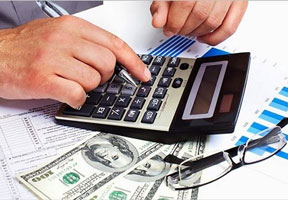 Jorg Radek, representative of the German Advisory group Berlin Economics, expressed an opinion at a meeting with Alexander Korshunov, head of the parliamentary committee on economic policy, budget and finance, that Transnistria's main problem is that the expenses greatly exceed revenues, and, therefore, the main task is to bring into accordance the expenditures and revenues of the budget.

According to the Transnistrian Supreme Soviet, the project manager of "Dialogue on economic policy in Transnistria" said that the economic situation in the region is rather difficult.

In his words, the group assessed macroeconomic indicators in Transnistria, in particular, the fiscal effects of the import duties abolition.

"The abolition of customs duties will lead to certain losses of budget revenues; although, it will have positive results in the future. Economic liberalization and free trade are positive steps to stabilize the situation", stated the expert.

He also reported that now the Berlin economics works on the review of state finances. After summarizing the results, its specialists will analyze government spending and will give recommendations how to improve the situation in the region.

Infotag's dossier: The Transnistrian budget deficit is 25% of GDP, covered at the expense of Russian assistance.