TRANSNISTRIAN CENTRAL BANK DEPRECIATES LOCAL CURRENCY BY 3.3%
10 november, 2017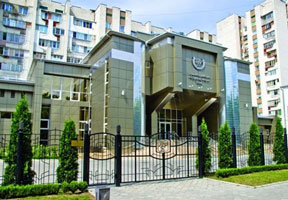 On Thursday, the Transnistrian central bank has established the exchange rate of the US dollar at the level of 15.5 rubles, raising it by 0.5 rubles (3.3%).

According to the bank website, the change is planned and meets parameters of currency corridor of 15.0 - 15.5 rubles per US$1, established by the main directions of the 2017 state monetary policy.

"The decision was taken on the basis of the current conjuncture of the market, characterized by the seasonal raising of demand for currency, first of all for imported supplies of goods in the run-up to Christmas holidays and the creation of reserve for the first month of the new year. Besides, traditionally in this period the revenues from exports are falling, which is mostly due to the cyclic character of production and fulfillment of contracts", the bank explained.

He assured that by the end of the year the rate will not change anymore, while all the bank liabilities on supplying currency within cashless currency interventions will be fulfilled.

Infotag's dossier: This is the second raising of the US dollar exchange rate against the Transnistrian ruble year to date. First time it was raised in late June - by almost one-third - to 15 rubles from 11.3 rubles per US$1. The new authorities shouldered the guilt for economic, financial and currency crisis in Transnistria on former president Shevchuk and his entourage. However, he managed to run away from Transnistria, while former head of the Transnistrian bank Eduard Kosovsky is still under investigation and is waiting for trial.