REALIZATION OF ECHR JUDGMENTS ON TRANSNISTRIA TO BE DISCUSSED AT INTERNATIONAL CONFERENCE IN CHISINAU MONDAY
19 february, 2018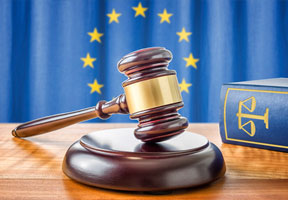 Council of Europe experts will take part in the international conference to be held in Chisinau on February 19 that will be dedicated to realization of the European Court for Human Rights decisions pertaining to the Transnistrian region of the Republic of Moldova.

The conference, organized by the Moldovan government and the Promo-Lex Association, will be attended by Moldovan governmental officials, international experts and local civil society activists.

At the opening ceremony, the forum will be addressed and welcomed by Moldova's Special Representative for Transnistria negotiations, Deputy Prime Minister for Country Reintegration Cristina Lesnic, Minister of Justice Alexandru Tanase, and by Christos Giakoumopoulos – Director General of Human Rights and Rule of Law of the Council of Europe.

The Conference will work in 4 panels that will hear Moldovan and foreign experts as well as ECHR representatives. The main topic of discussions will be the observance of human rights in Transnistria.