OSCE CIO CONFIRMS THAT NEXT 5+2 NEGOTIATION ROUND WILL TAKE PLACE IN ROME
07 may, 2018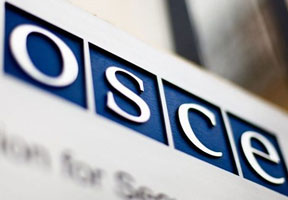 The next stage of negotiations on Transnistrian conflict settlement in the 5+2 format will take place in Rome in the nearest time, stated OSCE Chairperson-in-Office Angelino Alfano at the sitting of the organization's Permanent Council in Vienna.

According to the Ministry of Foreign Affairs and European Integration, the sitting stakeholders discussed the negotiation process on the Transnistrian conflict settlement.

Moldova Permanent Representative of Moldova to OSCE Victor Osipov informed the Council about the details of the April 24 protocol decision concerning the introduction of neutral license plates for Transnistrian vehicles for allowing their access to the international road traffic.

According to Osipov, this right was guaranteed to physical and legal persons from the Transnistrian region before as well, but only to those who were legally registered in Moldova.

"But the administration was putting artificial obstacles to this process. Thus Moldovan authorities proposed a compromise mechanism in order that all the citizens from Transnistria to have the possibility to go abroad with the help of neutral license plates", he said.

The Moldovan diplomat maintains that the recent positive dynamic of negotiation process should lead to its main goal - the political settlement of the Transnistrian conflict on the basis of respecting sovereignty and territorial integrity of Moldova within the internationally-recognized borders, with the providing of a special status to the Transnistrian region.

Delegations from the EU and the US welcomed the protocol decision on giving access to international road traffic to Transnistrian vehicles.

Ukraine's Permanent Mission to the OSCE also regarded this decision as a step towards the improvement of living conditions for the entire Moldovan population, including the Transnistrian region. Moreover, it expressed hope that at the upcoming 5+2 sitting, the stakeholders will consider not only social and economic, but also the key political issues, which are necessary for transforming the current peacekeeping mission into a civil one and for completing the removal of Russian military forces from the territory of Moldova.

The Russian delegation also supported the decision, which proposed to develop the mechanism of agreement implementation, achieved in the 5+2 format.