NEUTRAL-DESIGN LICENSE PLATES START TO BE ISSUED IN TRANSNISTRIA
11 september, 2018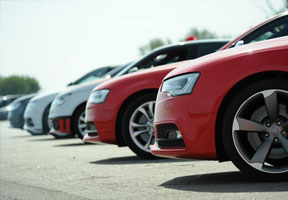 Neutral-design international-standard license plates have begun to be issued in Transnistria for local motor vehicles, which will now be permitted to travel outside the Republic of Moldova territory.

On Monday, the first such plates were issued in the Vehicle Registration Office in Tiraspol by OSCE Special Representative on Transnistria Franco Frattini, who has arrived here specially on this remarkable occasion, the OSCE Mission to Moldova has reported.

Franco Frattini said at an official ceremony: "We are happy to be present at this remarkable occasion. Chisinau and Tiraspol have met their commitment taken in the Rome Protocol of the 5+2 format meeting of May 30, 2018 - to open two Vehicle Registration Offices in Transnistria to let local motor vehicles participate in the international road traffic".

He reminded that both Bureaus - in Tiraspol and Rybnitsa - have been organized and equipped with the financial assistance of the Italian OSCE Presidency and of the OSCE Mission to Moldova.

"The fully functioning mechanism, which will now permit the local vehicles to participate in the international road traffic, is bringing tangible advantages to the population. This is a proof of the commendable involvement and political will of the Chisinau and Tiraspol leaderships for the sake of conflict settlement promotion", said Franco Frattini.

The diplomat voiced confidence that the sides will meet also the rest commitments from the Rome Protocol related to telecommunications, criminal litigations and freedom of movement.

Ambassador Claus Neukirch, the new Head of the OSCE Mission to Moldova, who has assumed office on September 10, highlighted the result-oriented approach to negotiation promotion being demonstrated by Chisinau and Tiraspol lately.

"It is good that the efforts made by the sides bring use to people on both Dniester River sides. The breakthrough we are eye-witnessing today is the result of the responsibility and growing trust between the Sides, and this will become a driving force for accomplishing the remaining questions by the end of this year, as it is stipulated in the Rome Protocol", said Claus Neukirch.

Infotag's dossier: Chisinau and Tiraspol signed the so-called 'Protocol Decision' on Transnistrian automobiles' participation in international road traffic in Bendery city last April 24. Signatures under the document were put by the Sides' Political Representatives for the Transnistrian conflict settlement process - Moldova's Deputy Prime Minister for Country Reintegration Cristina Lesnic and Transnistrian minister of foreign affairs Vitaly Ignatiev. According to the Protocol Decision, Transnistrian motor vehicles will be provided with international-standard neutral-design license plates and vehicle licenses [aka 'technical passports' locally] with the observance of the 1968 Vienna Convention on Road Traffic.