TRANSNISTRIANS WILL RECEIVE PUTIN'S PENSIONS WHEN NEW TRANCHE OF ASSISTANCE ARRIVES - PMR MINISTER
24 september, 2018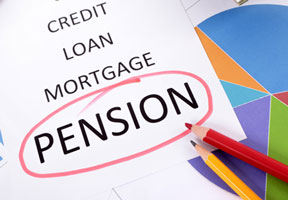 The Transnistrian pensioners are not receiving the Moscow-provided "Putin's extras" to pensions for already the third consecutive month.

The last time the elderly received the extras in June. Since then, the ministry of social protection and labor is receiving hundreds of calls with a single question: when the extras will return?

The Transnistrian minister Elena Culincenco said that the repayment of the "Russian pensions" to the Transnistrian elderly will resume after the arrival of the next tranche of the humanitarian assistance.

"We have already prepared the application and submitted for consideration in the Russian Government. Now we are waiting for the tranche to arrive", the minister said.

She reminded that a similar delay occurred at the beginning of the year, when Russian funds arrived just in April and pensioners received the extras worth 150 rubles (US$9) for 4 months at once.

Infotag's dossier: Russia is providing financial assistance for payment of extras to pensioners since 2008, when Vladimir Putin was Prime Minister, thus the extras are called "Putin's pensions" in the region. It is monthly paid to over 140 thousand of Transnistrian pensioners. Initially, the Russian humanitarian assistance was provided for improvement of catering in educational and medical institutions as well.