​GOVERNMENT SAYS IT CONVINCED TRANSNISTRIAN AUTHORITIES TO RENOUNCE DECISION ON VARNITA
14 may, 2019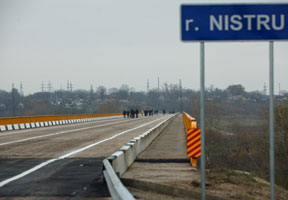 Transnistrian authorities informed the Moldovan Government, representatives of mediators and supervisors in the process of Transnistrian settlement in the 5+2 format about abandoning the decision according to which the functions of Varnita [suburban village at the outskirts of Transnistria-controlled city of Bender] authorities are fulfilled the council and administration of the Protyagailovca village.
According to the Government's press service, this was achieved by efforts of Moldovan authorities during dialog with 5+2 mediators and observers, as well as representatives of the Tiraspol administration.

"The problem of Varnita village was a priority in the agenda of Prime Minister Pavel Filip, who called the Ministry of Foreign Affairs and European Integration to address to the international community, mediators and observers in the process of Transnistrian settlement, with the demand to use all the 5+2 format levers, to impose the administration to renounce provocative actions", the Cabinet of Ministers press release says.

As Infotag has already reported, in January president of the unrecognized Transnistrian Moldovan republic (PMR) Vadim Krasnoselsky signed an order according to which in the village of Varnita, located in the territory, temporary controlled by Moldova, where no council of national deputies or head of village administration, their functions are implemented by Protyagailovca village council of national deputies and its administration.

Moldovan authorities regard this as provocation and since then were fighting to achieve canceling of this decision. Last weekend, this issue was discussed in Chisinau with Special Representative of the Italian OSCE Chairperson-in-Office for the Transnistrian Settlement Process, Franco Frattini, who promised to help resolving this problem. He called on Moldovan and Transnistrian authorities to refrain from unilateral actions, which may lead to aggravation of the situation on the Dniester River.