ONE MORE ASPIRANT FOR GAGAUZIA GOVERNOR POST APPEARS ON SCENE
23 may, 2019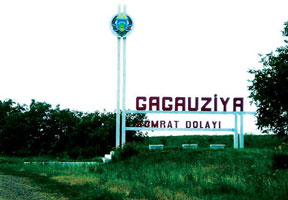 One more potential runner, a Dmitry Manol, has appeared in the company of the personalities wishing to try their luck in the forthcoming gubernatorial elections in the southern Moldovan autonomous unit of Gagauzia. Region's central election commission chairman Ivan Komur said to Infotag that Manol had got registered as an independent, but has not yet received lists for raising citizens' signatures.

The chairman also said that on Tuesday evening the commission accepted the application for candidacy submitted by an Anatol Sakevitch, but already on Wednesday morning he withdrew his paper.

"Yet one more candidacy seeker, Vasily Aladov who obtained signature lists yet in early May, has not submitted his raised signatures to the commission yet. We have not received from him an official application concerning his leaving the election campaign. He wrote something about it in the social networks, but has not applied to the commission", said Ivan Komur.

As of today, there are three people seeking to be registered as candidates - businessman and civil society activist Mikhail Vlah and autonomy residents Vasily Aladov and Dmitry Manol. The latter man is called by some media as "the leader of the Comrat Democrats" [Comrat town is the administrative center of Gagauzia]. And three persons have been officially registered as candidates for the Gagauzia Bashkan [governor] - Irina Vlah [incumbent head of the region], Sergiu Cimpoies and Ivan Burguji.

Komur reminded that the issuance of subscription lists to Bashkan candidacy seekers will be completed at 5 pm on May 25. And citizens' collected signatures will be accepted by the commission until the evening of May 30. The gubernatorial election will be held in Gagauzia on June 30.