RUSSIAN NATBOL LEADER EDUARD LIMONOV DISAPPOINTED ABOUT LOSS OF 'REVOLUTIONARY POTENTIAL' BY TRANSNISTRIA
28 may, 2019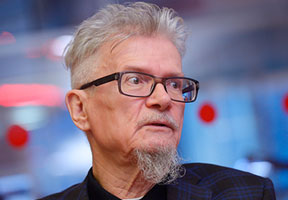 Writer Eduard Limonov, the ideologist of the National-Bolshevist Party outlawed in the Russian Federation, expressed regret that Transnistria has lost its former 'revolutionary potential'. He voiced apprehension lest the same fate is awaiting the Donetsk People's Republic (DNR) and the Lugansk People's Republic (LNR) in eastern Ukraine.
Speaking at an open-door meeting of the unregistered party named "Drugaya Rossiya" ["Another Russia"], Limonov said that 26 years ago many people in Russia hoped that "the Transnistrian Moldovan Republic [PMR] would become a foothold for some changes in Russia itself – not necessarily a military base or something, but a territory, say, accepting people etc.".

"But they [in Transnistria] have not justified our hopes. I don't mean the Party of NatBols only, no. The Russian opposition as a whole hoped that Transnistria would be putting forward its demands more resolutely. But they got carried away by other things – developing new areas, grabbing all businesses around and so forth. In a word, nothing revolutionary has remained there, unfortunately. As a result, they have been eking out a miserable existence all the 26 years. I visited Transnistria in 1992, when there was a war and then a recovery began. I have a lot of contacts with local residents. But I don't want to deal with them anymore. They started killing each other, many of them, and have not justified hopes", said Eduard Limonov.

He voiced regret that analogous processes can be observed presently in the DNR and LNR.

"It is all Moscovia [the old name of the Russian State used in western sources in the 15th through early-18th centuries], the influence of Russia, which is satisfied with the current state of things because Moscovia apprehends that the bacilli of revolution may spread from there over to Russia – first from Transnistria, and now from the DNR and LNR, though there are no bacilli whatever in those latter two republics, and Russian bureaucracy is ruling the ball there. We haven't seen any Che Guevaras there – only the horrible people like the ones we can see in Russia", stated the opposition activist.